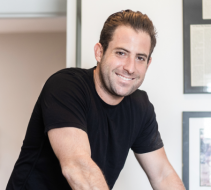 For 9 years we've been delivering world-class experiences for Fortune 500 & VC-backed startups.
We've helped drive success for massive brands like Google, Salesforce, Spotify, Tony Robbins, Ogilvy-Mather and more. We've also worked with world-class startups like Masterclass--helping them with initial validation all the way to $150M dollar valuation.
The Vision:
Our vision is to become a globally recognized Digital Masters. Helping Fortune 500 and startups launch beautiful, results-driven products that become massively successful.
In 2017 we merged with Rootstrap (a long-time delivery and execution partner) to help us scale globally.
We hope you'll join us for this new exciting chapter.
Check out our new website.
2019 Neon Roots, LLC. All rights deserved.
8913 W Sunset Blvd #1/2

West Hollywood CA 90069
(310) 907 - 9210
455 West 23rd Street, Suite 1B

New York, NY 10011
(212) 234-0814
655 Montgomery Street

San Francisco, CA 94111
Sarandi 690D MF

Montevideo, UY 11000